Neighborhood Center of the Arts
200 Litton Dr. # 212
Grass Valley, CA 95959
530. 272. 7287
Monday-Friday 9-4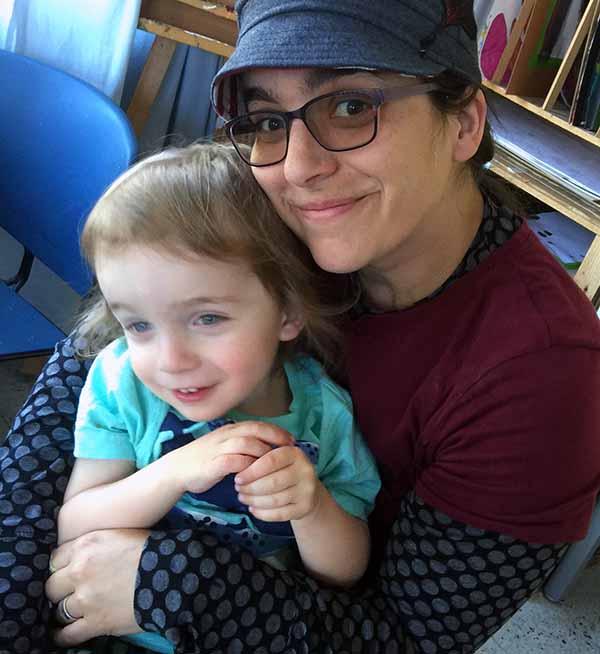 Amee Medeiros
Executive Director 2006
Amee has been working with folks with special abilities for 25 years. In the 90's she worked at a local preschool and actually met many of the artists who currently attend NCA when they were preschoolers. In the late 90's she owned a local co-op gallery and had a garden art business, manufacturing and selling metal garden sculptures. 
While going to school for her BSHS she spent some time working at Milhous Children services, TAC, Teaching Autistic Children as well as a paraprofessional at Nevada Union. She has been with Neighborhood Center for 10 years.
Amee enjoys the art of photography, currently the camera is focused on capturing her child and those around her at NCA. She has been a KVMR FM (89.5fm) broadcaster since 2013. Follow her on her Facebook page Prickly Pear Radio  and check out KVMR.org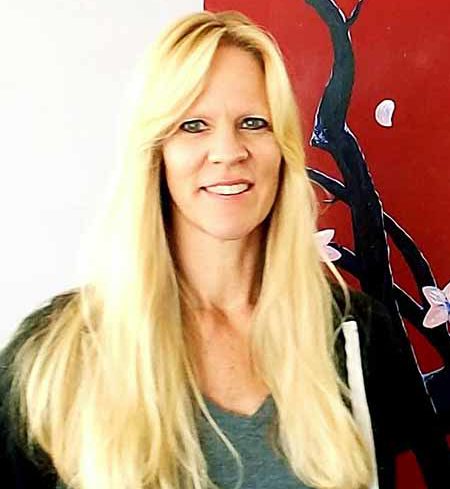 Christie Coffey
Program Manager 2000
Christie Coffee earned a bachelor's degree in Biodynamics. After completing an internship in Cardiac Rehabilitation she realized that field was missing something, one aspect of the heart that she was looking for. She began working in a program for people with unique abilities in a small town outside of Chico and later in another program in Massachusetts. Her first round of working at NCA, between 2000-2007, was as an instructor, later added as an administrative assistant. She retuned to NCA in 2012 as Program Manager and has been enjoying this special place for the heart (and art) ever since.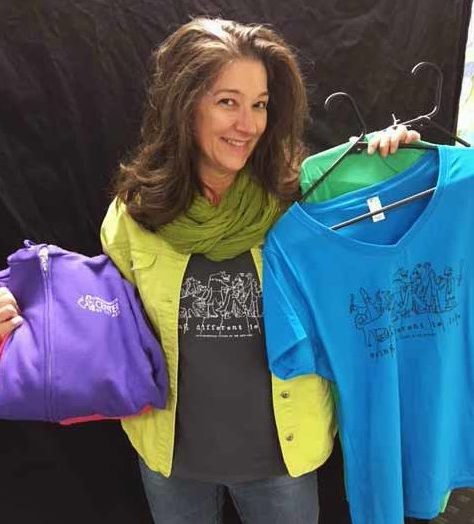 Sonya McElroy
Studio Coordinator 2006
Sonya McElroy is our curator, matt cutter, picture framer and all 'round wonder woman who is responsible for hanging NCA art at outside venues. She also creates our show posters, flyers and whatever else needs creating in Photoshop. In addition to all this, Sonya orders our art supplies and sees to their proper distribution among the various studios.
She also teaches Digital Arts.
When Sonya is not at NCA you'll find her working out at the gym, hiking steep river canyons or fly fishing.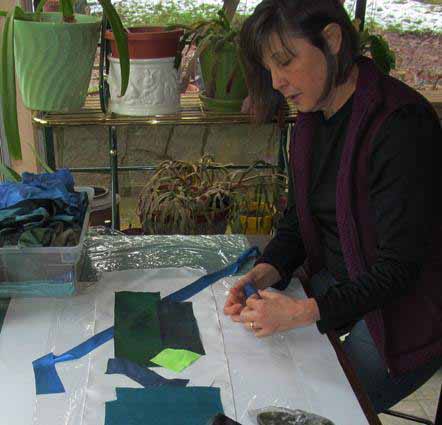 Kris Johnson
1991
Kris Johnson has worked at NCA since 1991 when she answered an ad in The Union for a volunteer in the weaving department. The weavers needed someone to untangle boxes of yarn and help set up looms. With a degree in textile design and many years of weaving to her credit, Kris received a standing ovation after getting a wad of yarn onto a loom and ready to weave in under two hours.
Kris has worn many hats over her years at NCA including interim executive director and board member. Her current position is lead staff for the weaving department. Her focus is on home textiles (rugs) and personal items such as scarves.
As an artist outside of NCA, Kris creates and markets her line of hand dyed silk abstracts. Her work is hung in both public and private collections around the world and can be seen on her website as well as Art Works Gallery, Grass Valley.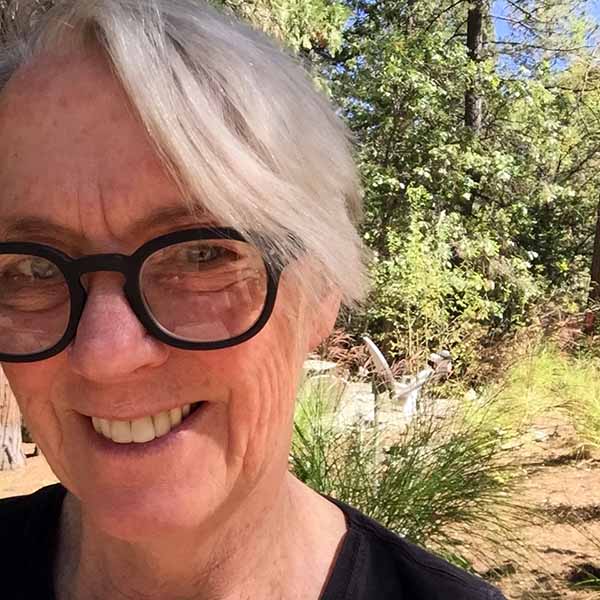 Susan Lobb Porter
1998
The first time Susan Porter walked into NCA was magic. Coming from a professional background of illustration and graphic design, she found the raw authenticity of the NCA artists breathtaking. "Teaching here has influenced my own painting," she says, "I don't think I will ever render anything photo realistically again."
Susan's teaching philosophy is simple: "Nothing is precious, it's only paint." She encourages the artists to experiment and push beyond their comfort zone in order to find their unique creative vision. "My job is to help them succeed and find what it is they do best."
In addition to teaching at NCA, Susan is responsible for our website and social media presence. When she's not at NCA she can be found in her studio. You can see her work at Art Works Gallery in Grass Valley or on her website.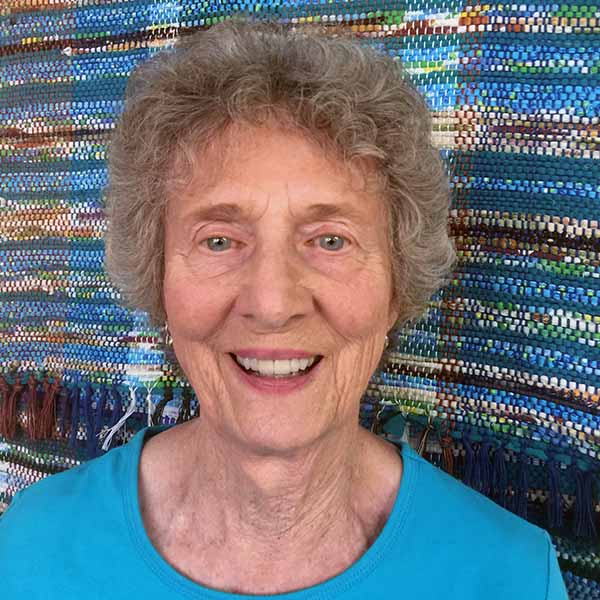 Marilyn Blom
1998
Marilyn Blom has been involved with NCA since 1998, serving first as a board member and as a volunteer in Ceramics. After retiring as an Occupational Therapist with California Children's Services in 2002, she served briefly as Executive Director at NCA. She then came on staff as a sub, eventually teaching ceramics and working as a 1 on 1 instructor.
Marilyn has been involved with ceramics since college, both personally and as a teaching tool in O.T. programs. Since moving to Nevada County in 1980 she has participated in several ceramic classes. She has also participated in the firings at the John Woolman School Naboragama climbing kiln for the past 25 years.
At NCA, Marilyn works with the ceramic artists in the clay studio, helping them develop basic techniques while encouraging individual creativity.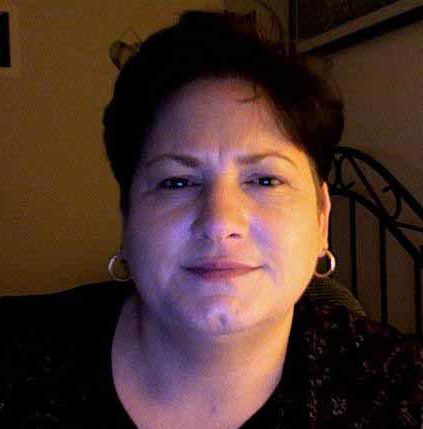 Laura Gillespie
2003
Laura Gillespie loves her job and the people she works with. As a teacher aid in the special ed department for 13 years she worked with many of her current artists when they were children. Seeing them continue to grow and thrive as adults is her reward.
Laura takes groups out into the community twice a week. They volunteer, shop and learn social skills. She also conducts an Art Leisure studio where her clients paint and create collage.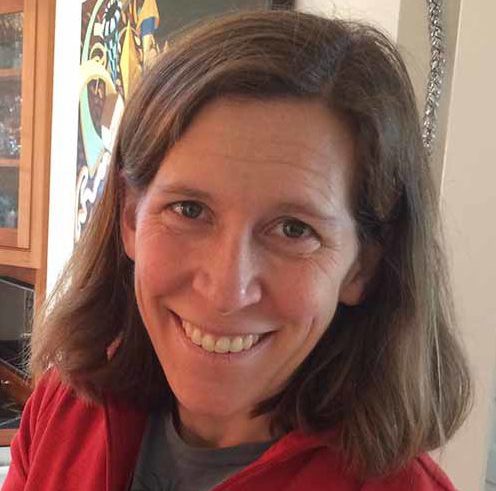 Elizabeth Dieter
2004
Elizabeth Dieter began working at NCA in 2004. Prior to that her path was a circuitous one that included a degree in art history from DePaul University, a year leading a trail crew in Alaska, working with special needs groups in an outdoor education program in Colorado and teaching industrial arts in Tonga while serving in the Peace Corps.
She teaches three days of wood working classes at NCA as well as the Garden Business class which has recently launched its soap making business
Elizabeth and her partner have spent the last eight years remodeling an 1880 Victorian in Nevada City, the results of which now pleases them greatly.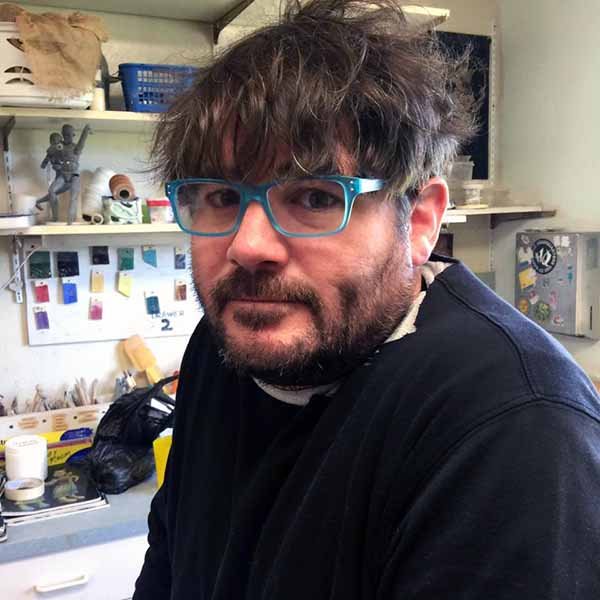 Greg Moore
2007
Greg Moore grew up in sunny Altadena CA. He worked at Eaton Canyon Nature Center as a youth, feeding snakes and leading scouts on hikes. He moved up to Berkeley after high school to study art and German and ended up staying in the Bay Area for nearly 20 years. During this time Greg and his brother Thom began performing their original compositions as The Moore Brothers. The brothers both moved up to Grass Valley on a lark in 2007 and have been here ever since. Greg teaches clay, painting and performing arts at NCA. Nowadays Greg is a family man who sits around his home listening to kiddie cowboy records.
Click here to learn more about Greg and the Moore Brothers.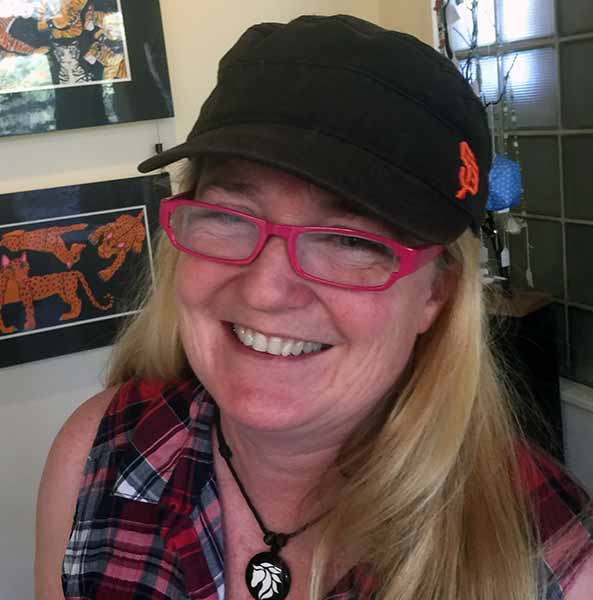 Laura Rice
2007
Laura Rice has been working at NCA since 2006. She studied the arts and Early Childhood Education in Santa Barbara and Sacramento.
Laura is an avid horsewoman. During her early twenties she taught therapeutic horseback riding to intellectually disabled adults and children. Her love of horses and animals has driven her to pursue an understanding of animal psychology. She is currently in her third year of volunteering with the Wildlife Rehab & Release group working on the Raptor team. Laura strongly believes that all living things deserve to be treated with kindness and dignity.
At NCA Laura teaches Cooking, Visual Arts and Community Integration.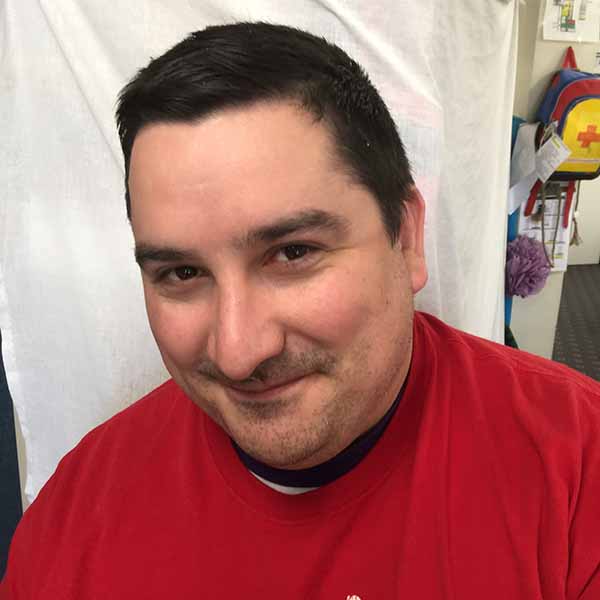 Jeremiah Skalla
2009
Jeremiah Skalla began working at NCA in 2009, after having been introduced to the program by one of the clients. Being exposed to people with different disabilities has helped him learn how to minister art and accept challenges along the way. Since he began working here Jeremiah has become the father of three children. His children are the subject of many conversations in his classes along with his zealous humor and puns.
Jeremiah teaches Digital Arts as well as a Drawing & Painting class. He maintains a sense of positivity and love in his classes and is rewarded by seeing it reflected right back via the cheerful smiles and laughter of the artists. His goal is to be remembered for affecting the lives of others around him.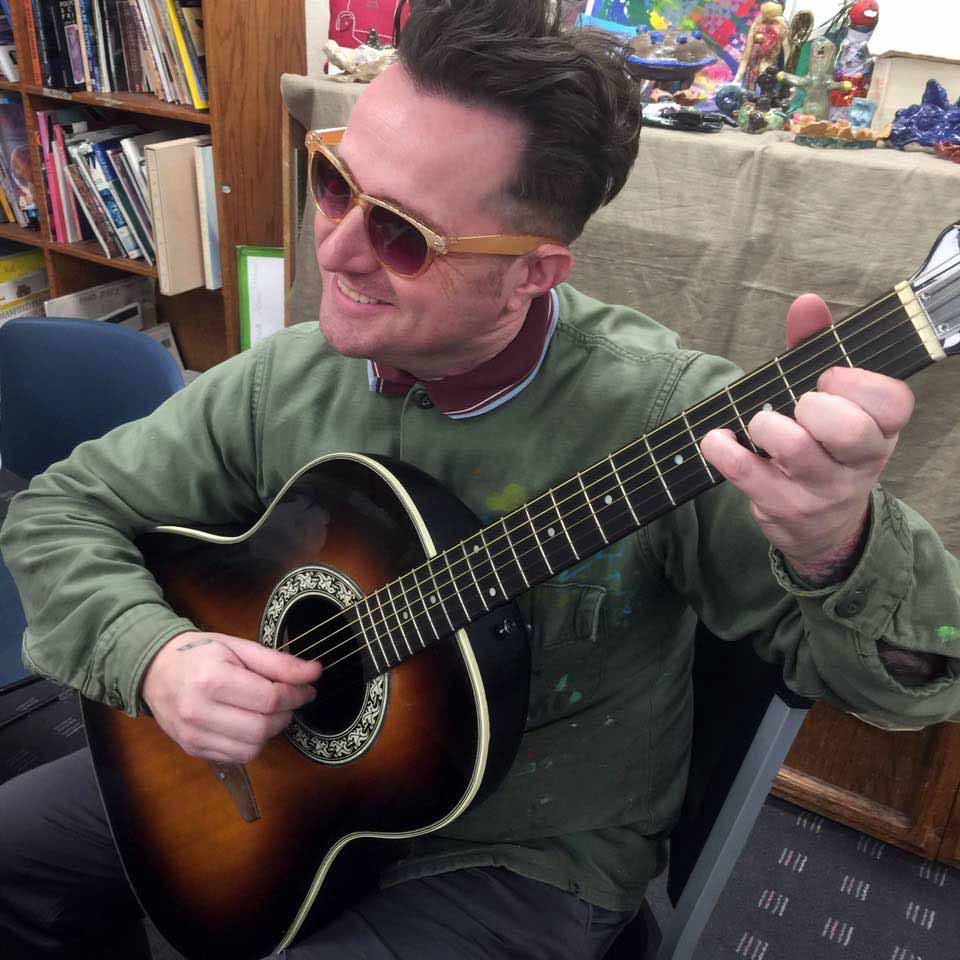 Leroy Tully
2014
Leroy Tully has over 25 years experience balancing life in the world of music and Special Education. He considers both to be integral to the healing arts. When he arrived at NCA in 2014 he discovered perfect kindness from those who have it mastered. He is currently learning Abstract Art from his students 'who invite us into their beautiful worlds.'
Tully has recently begun a radio show on KVMRx. You can listen to it here on Tuesday nights 9PM-12 AM.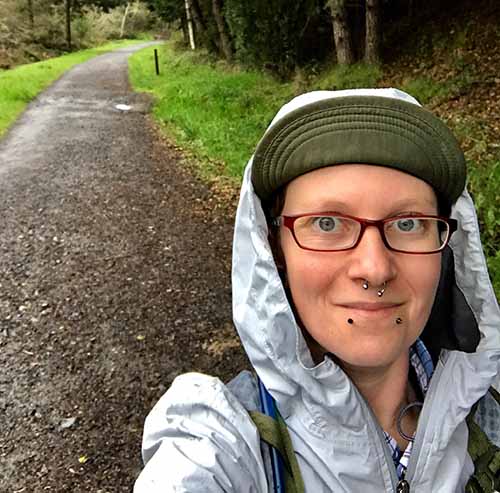 Miranda Goodman
2014
Miranda Goodman began teaching at NCA in 2014 after working with the Intellectually Disabled population for seven years. Her prior experience includes providing Supported Living Services for adults as well as Applied Behavioral Analysis services to children on the Autism Spectrum Disorder.
Miranda teaches mixed media, cooking, photography, video and radio. She is a self-taught artist using a variety of painting and drawing mediums, everything from oils and charcoal to digital photography and film. She has experience in television broadcasting and production. She's also an accomplished musician, often playing the NCA piano during lunch.
Miranda is an avid athlete and outdoors woman. Her free time is spent backpacking, hiking, running, cycling or swimming.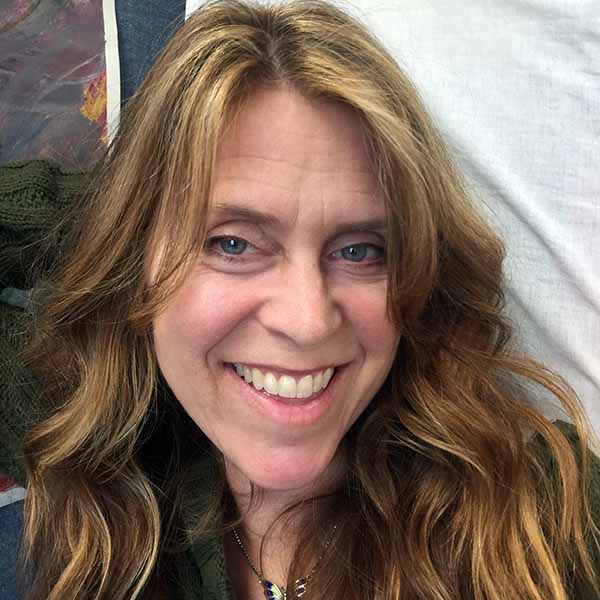 Shannon Frederickson
2016
Shannon Frederickson studies Fine Art and Graphic Design as well as Parks and Recreation management at Southern Oregon University, Ashland and California State University, Chico. While in Oregon she volunteered her time working with children with Down Syndrom. She also worked with geriatric patients in a nursing home setting.
Shannon teaches Experimental Art, Wood Working and Video Production at NCA. She lives in Grass Valley with her two children. In her free time she enjoys hiking, and going to the river with her kids. She also squeezes in time for making art and dancing.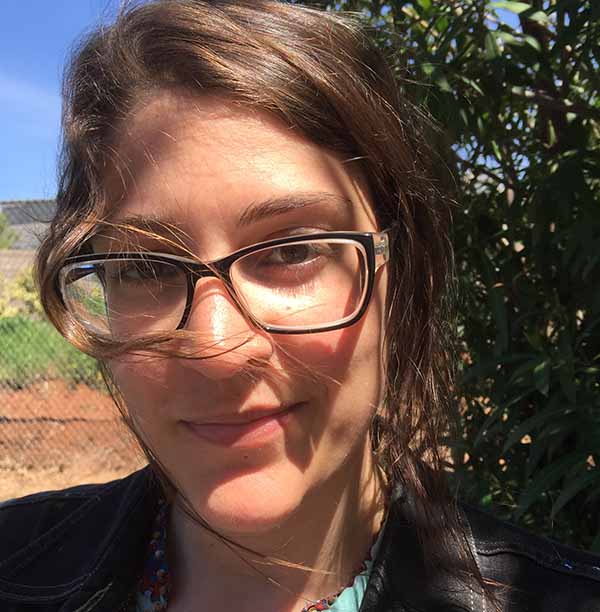 Lauren Lombard
2015
Lauren Lombard came to NCA from West Virginia with a BFA in Graphic Design and a background in advertising, business management and mural painting. After moving to Grass Valley she hosted Fine Arts classes for seniors with Alzheimers and other dementia.
Lauren currently teaches five days a week at NCA. She teaches Ceramics, our recently added Etsy Marketing Class and a combination All Arts & Weaving class.
Lauren says, "Remember not to worry. The truth is out there."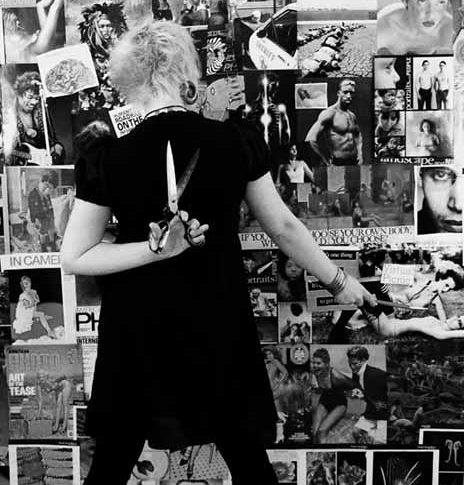 Jayme Hardy
2015
Jayme Hardy's journey as an artist began as soon as she could hold a pencil. A small town girl with a big town heart, she finds inspiration in the rough textures of urban decay juxtaposed with the vibrant hues of life (in ALL of its radical radiance). After graduating from Nevada Union High School  in 2001, she traveled to Italy as a member of the NUHS Chamber Choir, to sing the Mesa Da Requiem for 100th anniversary of the death of Guissepe Verdi: a life-changing experience she is proud of to this day. As an adult, she studied massage  and currently holds over 875 hrs of education/training in a variety of bodywork disciplines, specializing in PTSD/trauma recovery for survivors of violence and combat veterans. In addition to nearly 15 years as a practicing CMT, she has a comprehensive background as a caregiver and medical technician in elder care, and  specialized in 'memory care', activities, medication administration and treatment strategy.  As an instructor at NCA, she has benefitted tremendously from having such an eclectic background in behavior, healing and the Arts. She has the ability to offer a wide variety of mediums and techniques to the artists in the studio, as well as considerable experience in managing crisis and providing general care for a broad spectrum of physiological/psychological conditions.  Jayme considers it a privilege to cultivate, nurture and hold the space for our artists as they use creative self-expression to grow as artists and participating members of our beautiful community.