Neighborhood Center of the Arts
200 Litton Dr. #212
Grass Valley CA 95945
530. 272.7287
Monday-Friday 9-4
At Neighborhood Center of the Arts we make art, great art that's easy on your wallet. But more than that, we change lives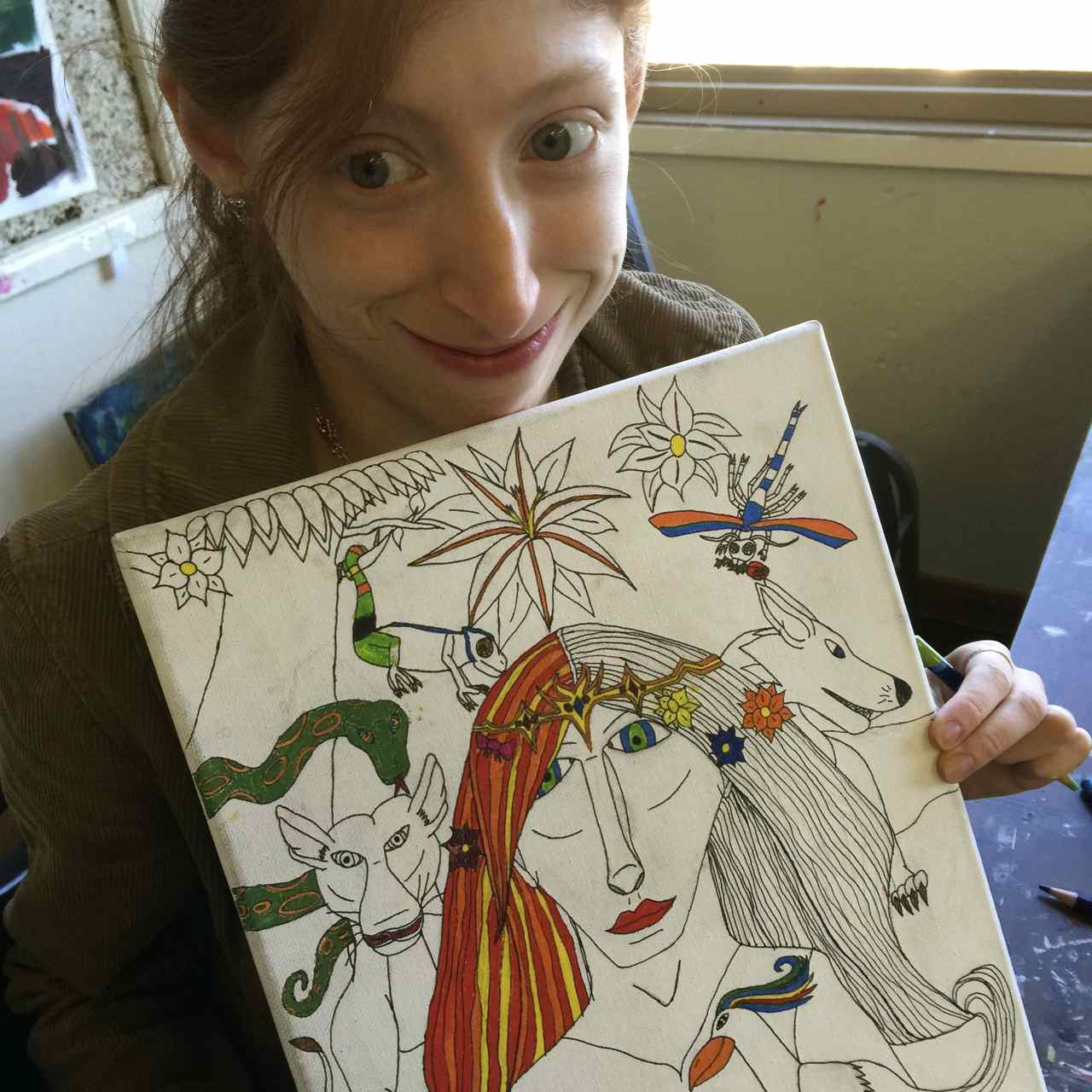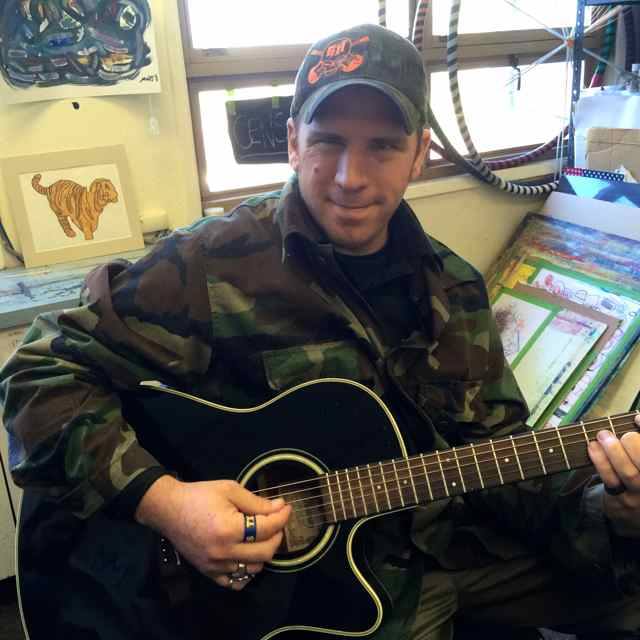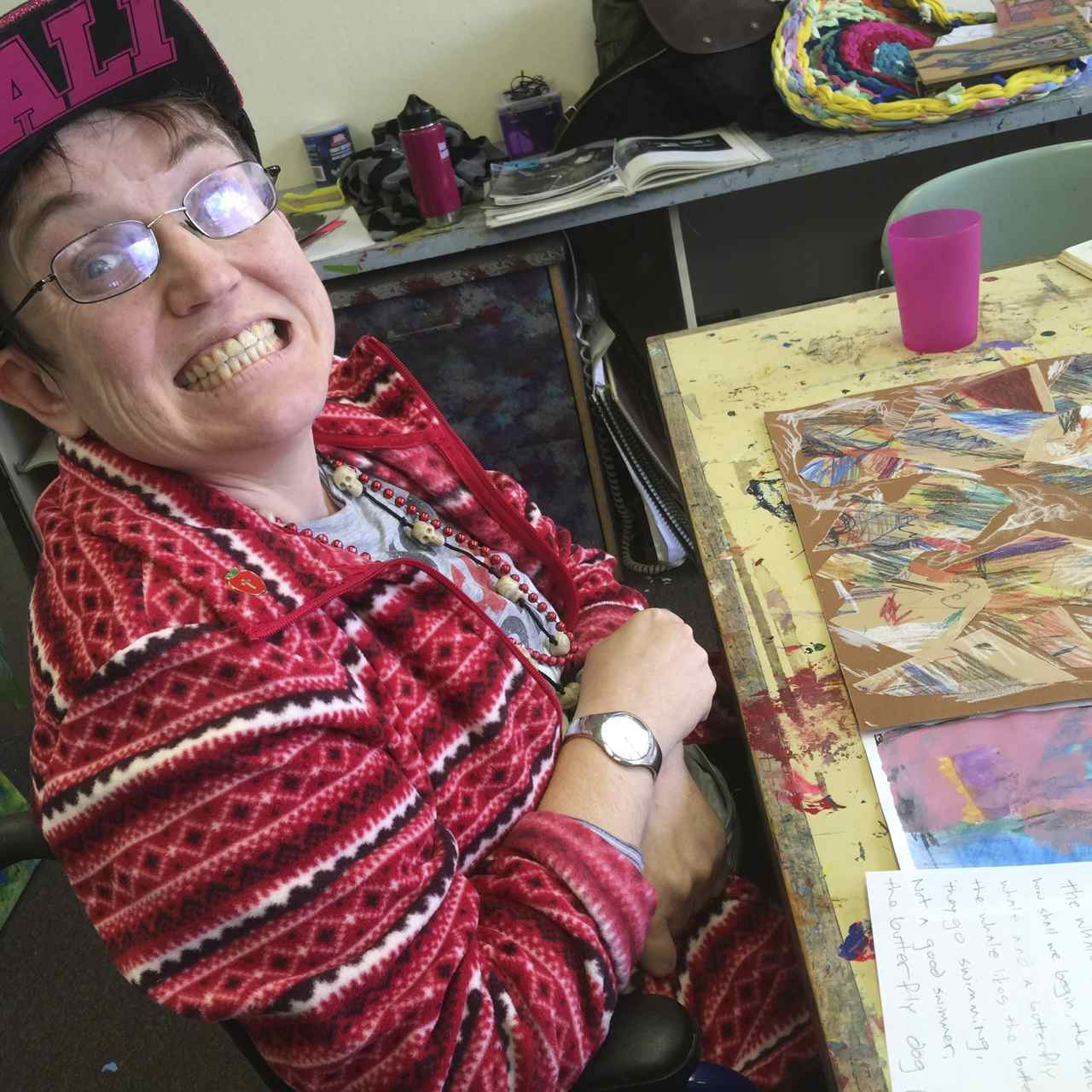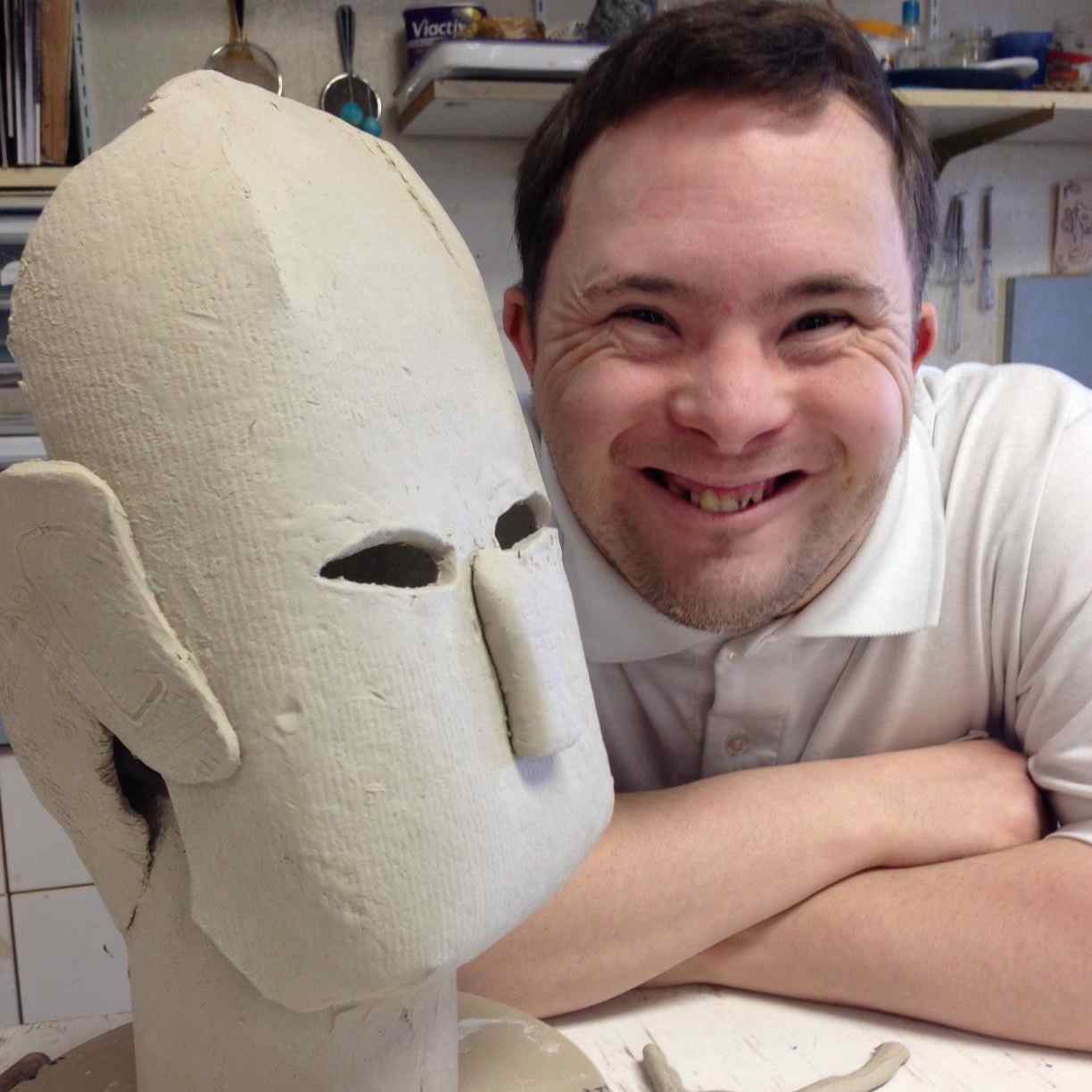 Everyone needs a job, a place to find purpose and meaning in their life. For many Developmentally Disabled or Intellectually Challenged adults living in Nevada County, CA, that place is the Neighborhood Center of the Arts. Located in Grass Valley, we provide studio space and art materials as well as two in-house art galleries for exhibition opportunities. On any given weekday as many as 60 artists come to our studios to make art, learn living skills, work in the garden and hang out with their friends. Their disabilities include, but are not limited to, Down Syndrome, Autism, Spina Bifida, Traumatic Brain Injury and Mental Illness. We provide studios, materials and instruction in fiber arts, visual arts, clay, woodworking, jewelry, computers and performing arts as well as cooking, gardening and community outings. Our artists weave, paint, sculpt, build furniture, cook meals, sing, dance and volunteer at the library. At NCA we take out the 'dis' out of 'disability' and focus on what people can do. We focus on their abilities.
We're proud of the work our artists create. We have three scheduled shows in our in-house galleries every year. Sometimes more. And just to make things exciting we have featured artist pop-ups from time to time. Nearly every month we're exhibiting our work in the local community. And sometimes not so local, like New York. San Francisco. Seattle. We get around. Or at least our art does. Not all NCA artists sell their work but those who do receive 50% from the sale. The remaining 50% helps us to continue doing the work that we do.
Our newest creative adventures: NCA recently began offering instruction in photography, photojournalism and running an Etsy store. Our Garden Biz group has been perfecting their recipe for hand crafted soap, available to the public soon! Still to come: Art Side Out, our NCA blog. We're very excited about these upcoming changes.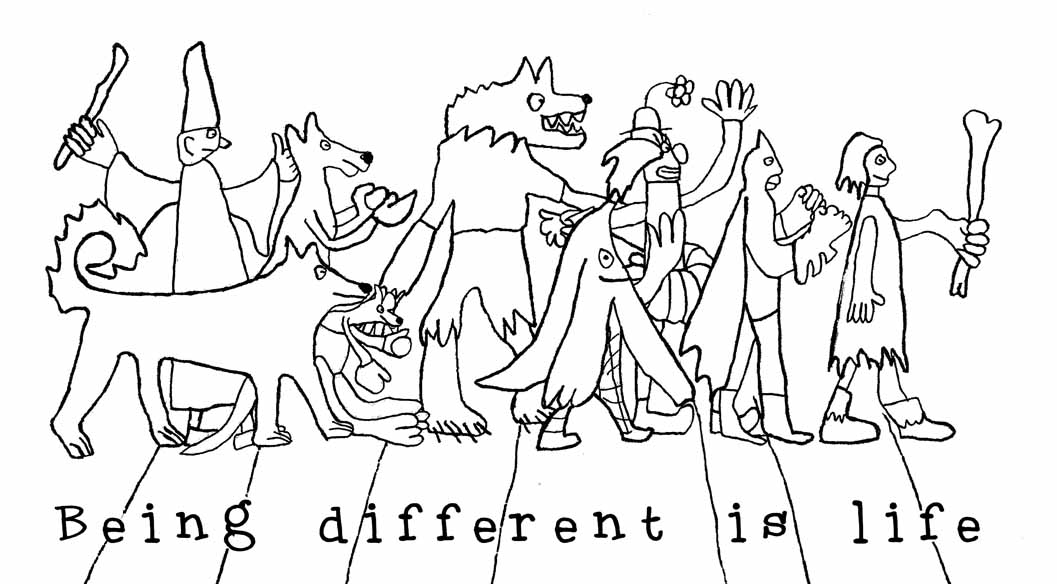 Being Different is Life, drawing by NCA Artist Dan Wheeler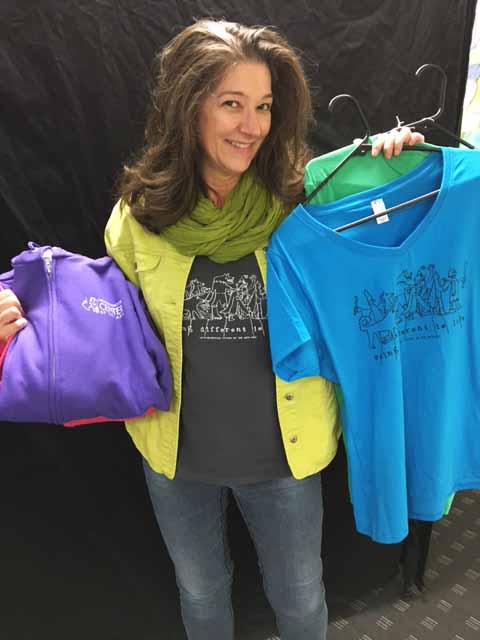 Now available!
Being Different is Life, drawing created by NCA artist Dan Wheeler, is now available in an assortment of Tees, hoodies and sweatshirts in colors just right for spring. Call the office for prices and purchase information.
Keep track of all our shows and events. Sign up for our newsletter below.
Visit Our Esty Shop!
Four NCA artists under the guidance of NCA instructor Lauren are learning the ins and outs of marketing art online, everything from curating, photographing, marketing and shipping selected NCA art. You can visit our shop here.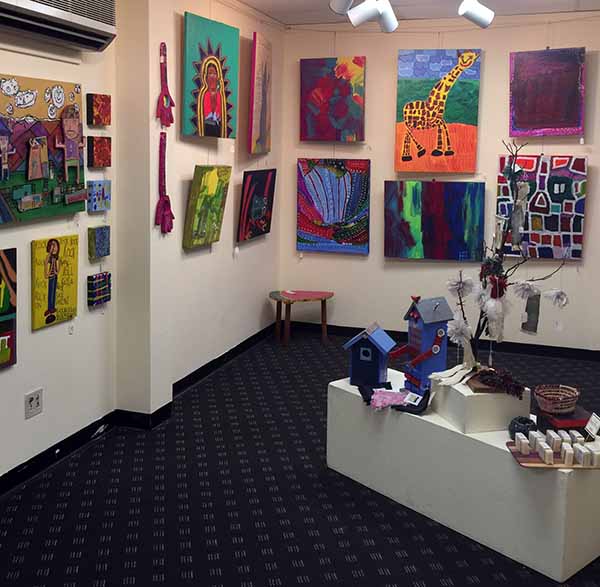 Save BIG at NCA's Annual
Holiday Show & Sale
All art in our two in-house galleries 20% off!
Evening Reception Thursday December 7, 5-7 PM. Open House Friday, December 8, 10-4. Special Saturday hours December 9, 10-2.
We're taking a break...
NCA will be closed between Christmas and the New Year for some much needed R&R for our hardworking artists and staff. We'll resume normal program hours Tuesday, January 2.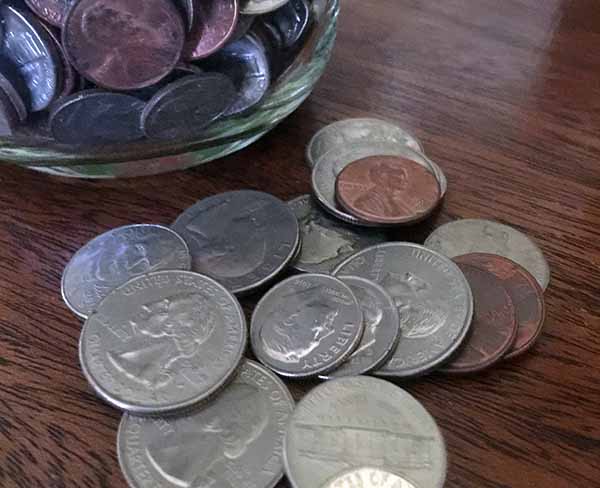 At NCA we're all about changing people's lives. You can help. Here's how:
You know that loose change lying around the house, the stuff in the bottom of your purse or weighing down your pockets at the end of the day? Well, toss it in a jar, your own or a super fine and dandy extra special jar decorated by the artists at NCA. When the jar is full bring it to our office. No need to count, we'll do that. We'll also thank you profusely and let you pick a prize from a special treasure box of NCA art.